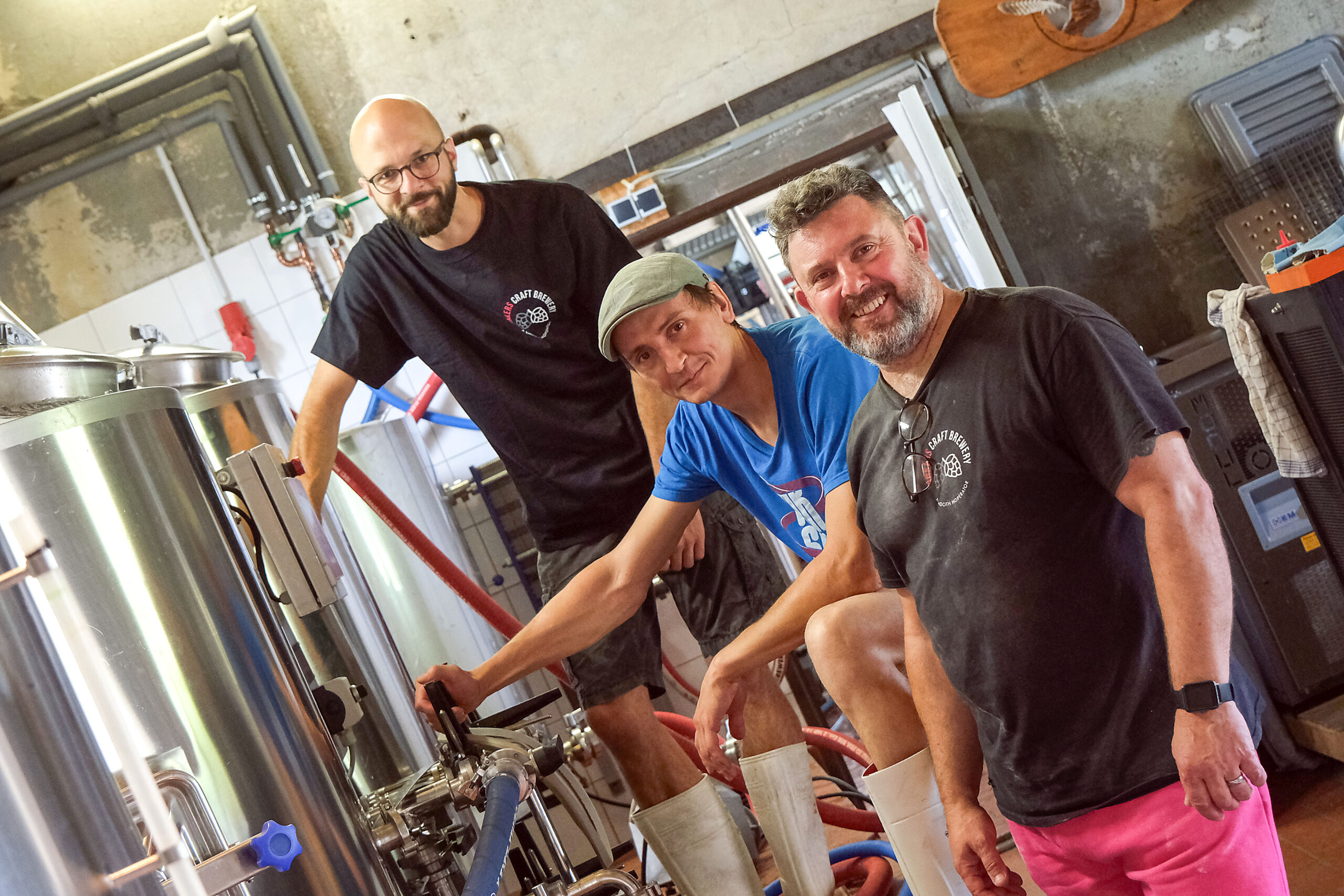 A New chapter in the making…
At Hildesheimer Braumanufaktur with owners and brewers, Jan and Malte
Hildesheim (Germany) and Weston-super-Mare 40th anniversary

If you are a Weston resident, you maybe familiar with the names of Hildesheim Bridge and Hildesheim Way but did you know that our town has been twinned with Hildesheim, a town in the North West of Germany for 40 years?
Always up for forging new friendships and swopping ideas with fellow brewers, we came up with a plan to link up with Hildesheim's only microbrewery to create a special beer to mark the 40th anniversary. As these things often do, the idea grew and after several e mails, a Zoom meeting, and some help from the lovely people at Weston Town Council, we organised a trip to Hildesheim to share one of our most popular recipes and brew our Somerset beer with our new friends in Deutschland. this was to be followed by a return trip from the owners of the brewery in Hildesheim, Jan and Malte, as well as their families to spend a week in sunny Weston and brew their traditional Keller Pils at Pinkers! The sun shone all week and they had a great time, enjoying all the good things Weston has to offer including plenty of fish and chips, a Sunday roast, amazing free events from Super Culture, multiple donkey rides for the kids and – best of all- an introduction to proper cask ale which is not available in Germany ( thanks to Andy at the Fork and Ale for your hospitality!)
The end result was a Pinkers Funky Punch American pale ale- currently on sale in Hildesheim and the surrounding area, and our special Hilde-Mare Keller Pils- available from this week ( w/c 18th Oct) in cans directly from us, as well as in a variety of local pubs and restaurants…just in time for Oktoberfest!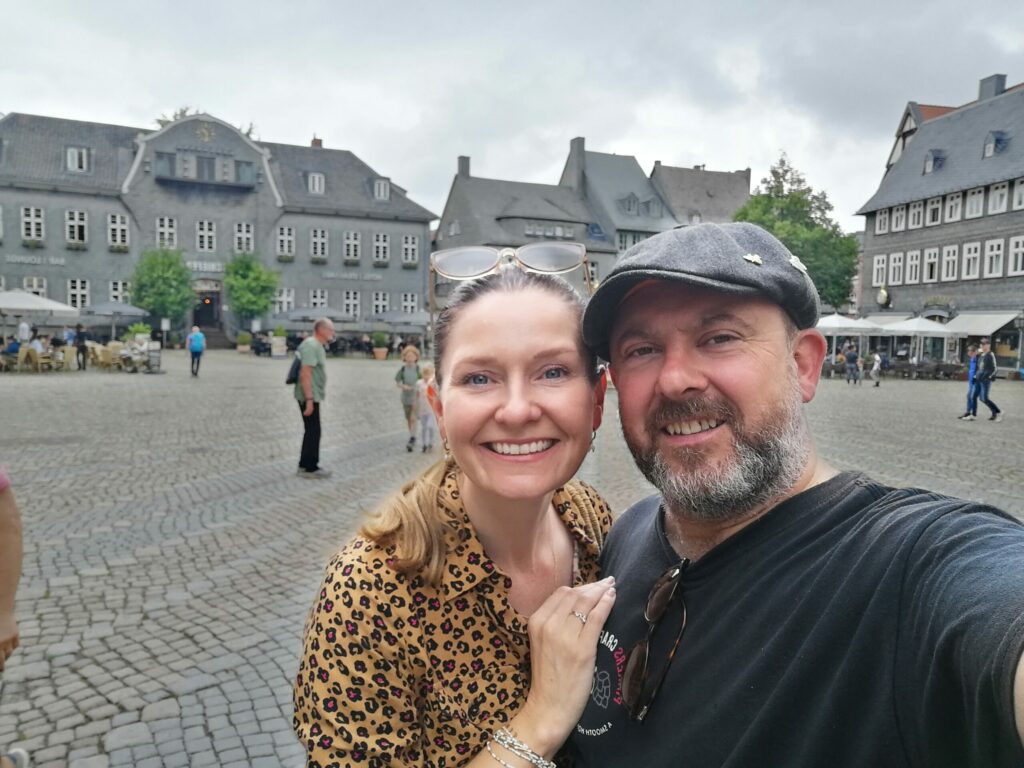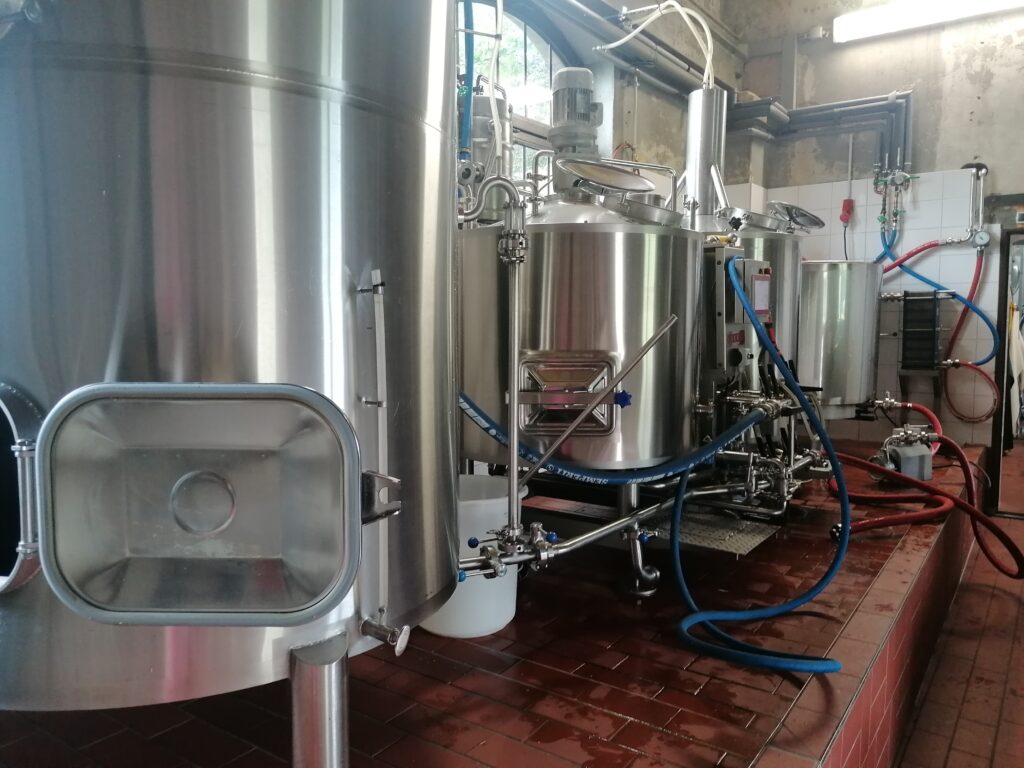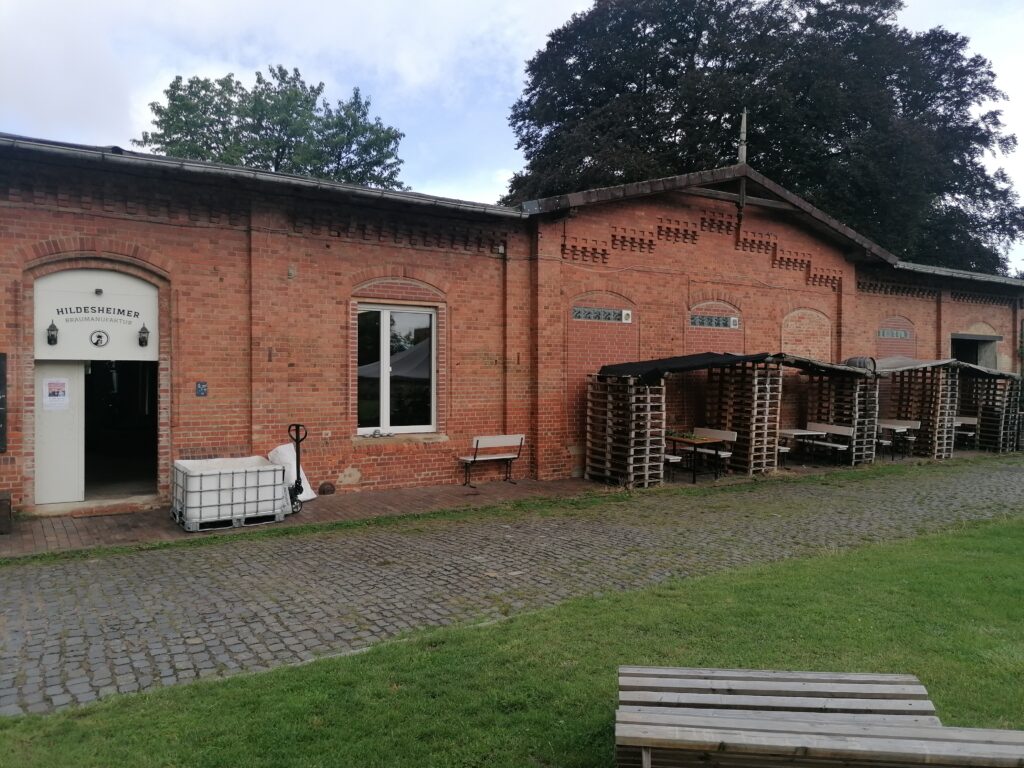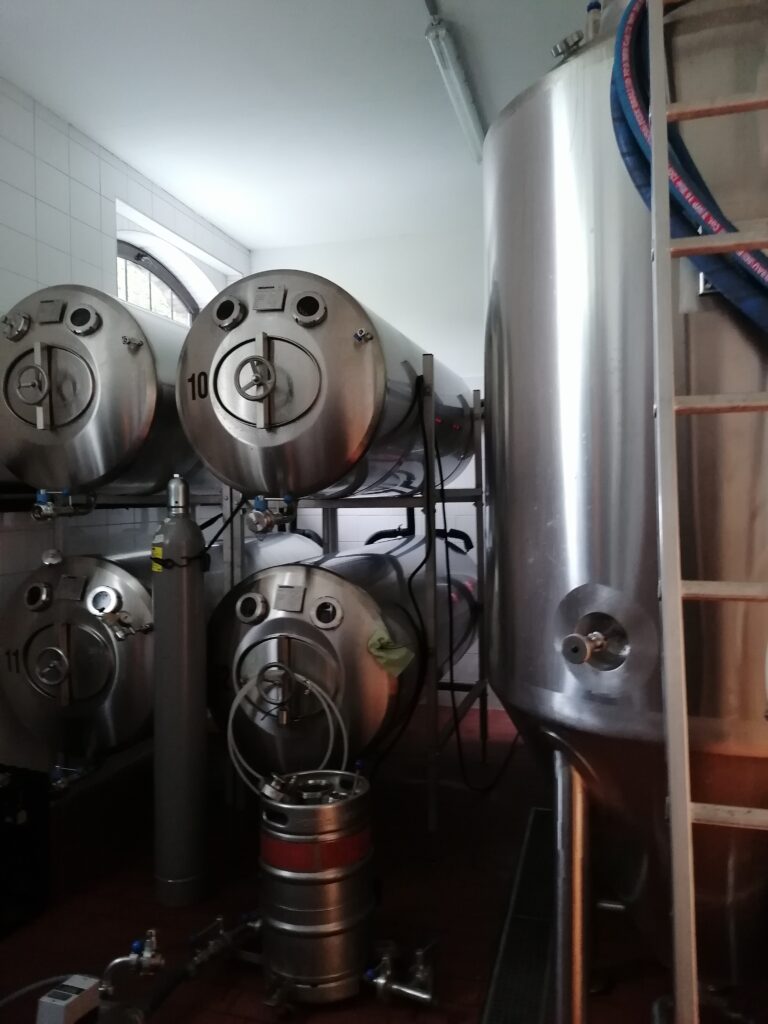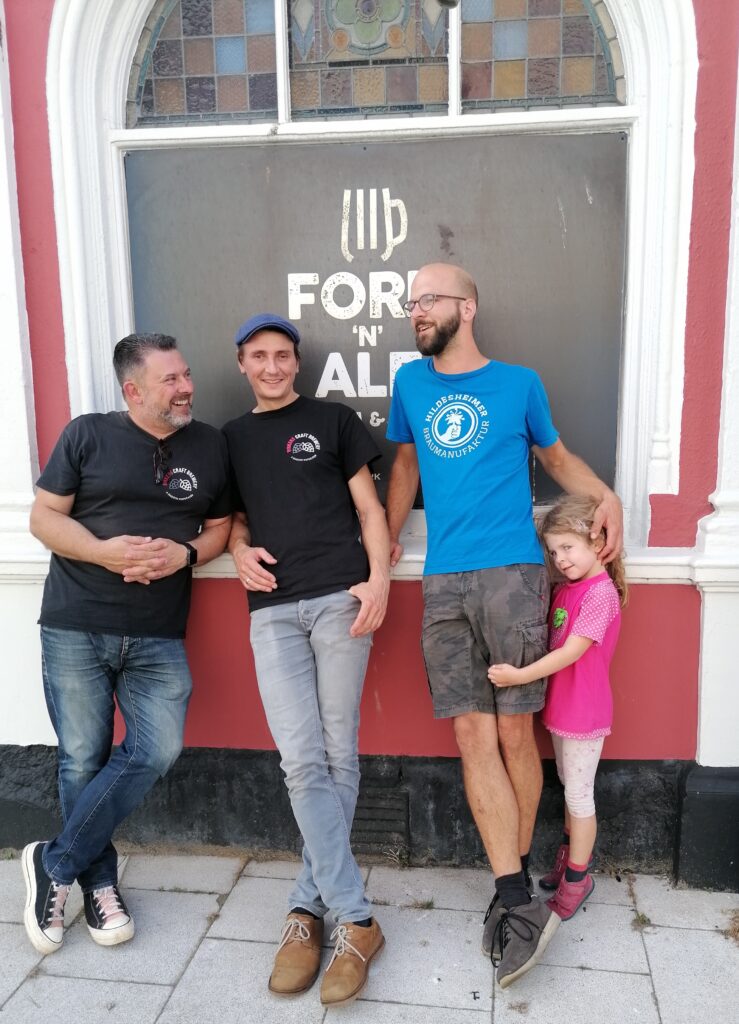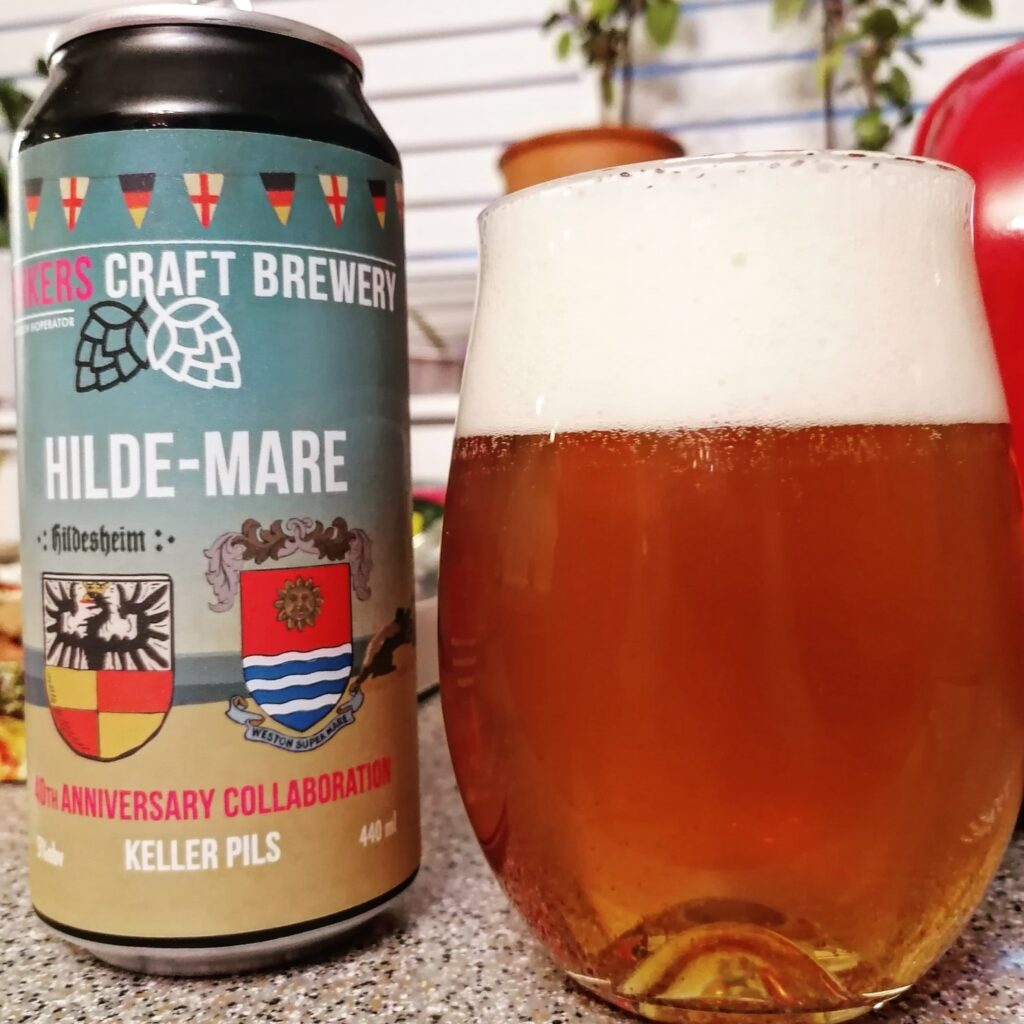 Stay tuned for more brew news….