So what's the story…
As big fans of the band the Beautiful south we wanted to brew a beer to celebrate the music and lyrical genius that is Paul Heaton

After getting in contact with him directly on Twitter he replied to us and gave us permission to use the name and brew the beer with one clause… that was we send him some beer when it was brewed. (I'm sure we can do that so 24 cans were dispatched)
So the beer was brewed and posted to him, it was a thumbs up .. old red eyes is back is now a staple beer in the Pinkers collection.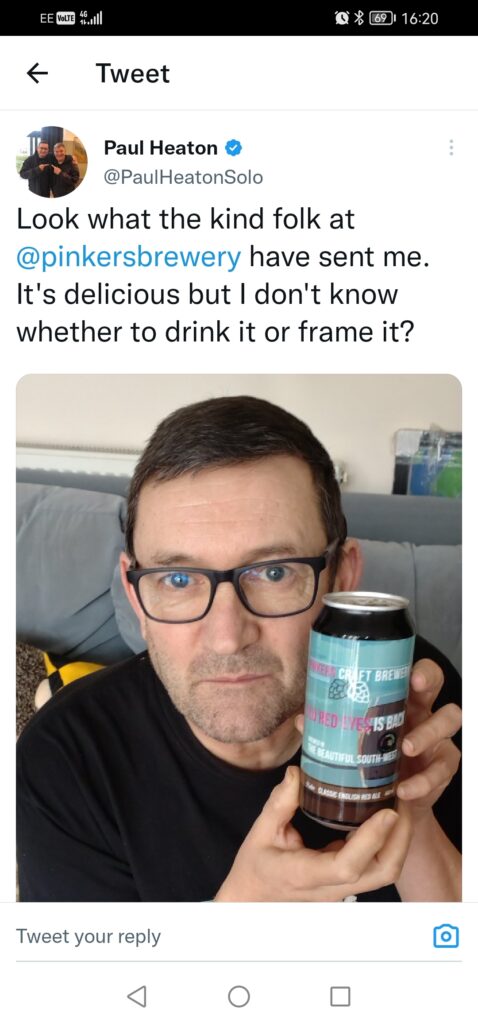 We are also delighted that the guys from the podcast "Daft About Craft the craft beer podcast" have taken to this and we have spoken to them about what we did and how its gone. Follow the link below to listen … enjoy!
Stay tuned for more brew news….